Analysis of environmental, food, water, and even biomedical samples are challenging and time-consuming. Apart from using a specific analytical methodology for each analyte of interest, a preconcentration step is usually required to get the concentration of the analytes above the limit of detection of the analytical instrumentation.
Researchers at the University of La Laguna (ULL) have developed a vial with an internal coating of Metal-Organic Frameworks (MOFs) which simplifies the process because the sample container is, at the same time, the preconcentration device. This device can lower the total time needed to pretreat the sample to less than 10 minutes, and it can be applied to environmental and biological samples with simple combination with chromatographic instruments.
The invention discloses a vial modified to hold a porous crystalline metal-organic framework, ranging from 1 to 10 μm thickness. Several MOFs (formed with different metals and ligands) have been successfully attached to the vials. This structure is correctly adhered to the glass vial wall via covalent linkage, preventing degradation and detachment of the network. The manufacturing of the device can be easily automated, making the mass production of the invention possible. The type of MOF can be adapted to suit different applications.
It is also possible to reuse a single glass vial multiple times to concentrate the sample of interest.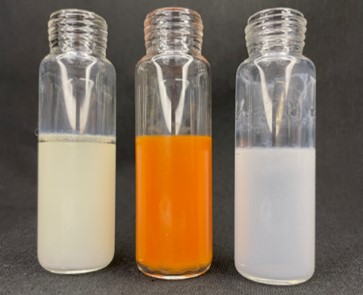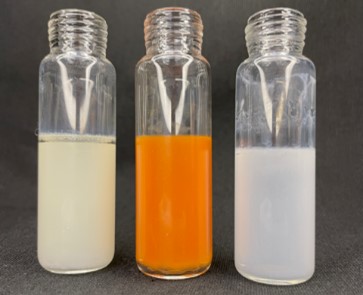 The developed system provides the following benefits:
The vial is the sample container and the microextraction and preconcentration device at the same time.
It is not required to perform the most common clean up and sample preparation stages of conventional analyses.
The invention does not require extra equipment for the extraction, making it more affordable.
The extraction process takes less time than the one used in conventional systems, reducing it to 30 minutes for the most complex separations.
The MOF layer is resilient. It is hard to be degraded or detached from the vial.
The invention works with biological and environmental samples.
The manufacturing process can be easily automated, and the MOFs can be adapted to the application.
Patent applications have already been requested for this technology. The current TRL of the invention is TRL 4 since different types of MOFs have already been tested and manufactured in the laboratory.
The represented institution is looking for a collaboration that leads to commercial exploitation of the presented invention.
Institution: Universidad de La Laguna (ULL)
TRL: 3-4
Protection status: Patent Application
Contact: Pablo Lago / pablo@viromii.com