In almost all industrial applications, control of process variables is critical to the safe and efficient operation of the process, playing the temperature a key role in most of them. Many devices in several fields of application (such as electronics) generate excess heat and thus require thermal management to improve reliability and prevent premature failure.
On the other hand, in other applications, it may be necessary to increase the temperature of systems or devices to achieve satisfactory operation. For instance, even in extremely low environmental temperatures, the presence of ice should be avoided or removed (e.g., aeronautics and wind turbines).
There are many methods to increase or decrease temperature for different applications. However, when facing cooling operation, current thermal management solutions are commonly bulky, noisy and/or complex (e.g. adding mechanical parts or gyroscopic effects), while current heating operation solutions do not always meet requirements for both low volume and rapid response.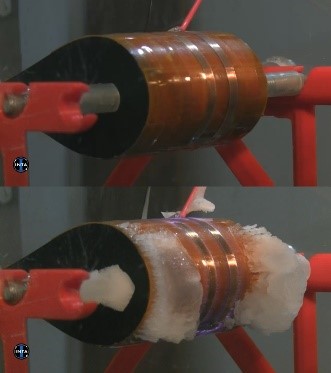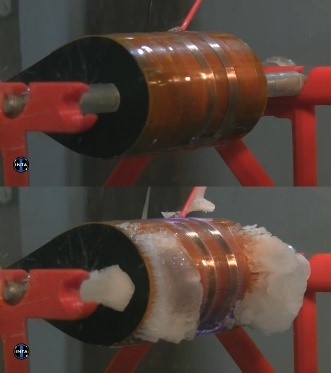 With the aim of developing an optimal thermal management solution, researchers from the National Institute for Aerospace Technology of Spain (INTA, in Spanish) have developed a compact thermal management system using a DBD plasma actuator that generates an ionic wind that can be adapted in intensity and heat allowing cooling, heating or alternate heating/cooling operation.
Such a system may be used in anti-freeze and defrost applications as well as for cooling applications in demanding scenarios such as confined spaces and hotspots in electronic systems.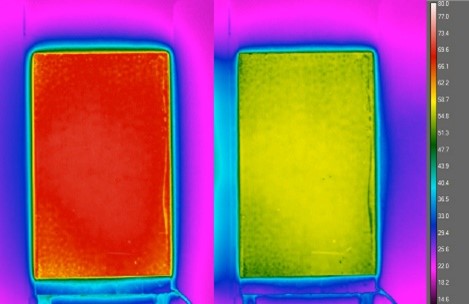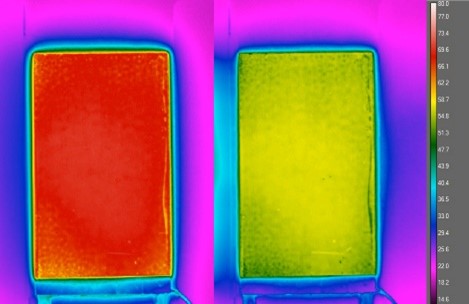 Tests have been conducted in the INTA Icing Wind Tunnel under various icing conditions, proving the effectiveness of the prototypes with satisfactory results under realistic icing conditions.
Potential benefits:
Negligible weight and volume. 
Simplicity and flexibility in control, robustness and reliability.
Short response time (~ms).
Low energy consumption.
No moving parts and easy installation in confined spaces.
The represented institution is looking for a collaboration that leads to commercial exploitation of the presented invention.
Institution: INTA (Instituto Nacional de Tecnología Aeroespacial) 
TRL: 5
Protection status: Patent Application
Contact: Laura Núñez / laura@viromii.com