Existing solutions for nerve repair are based on artificial hollow support tubular structures that work as a nerve sheath but are restricted to lengths less than 2 cm. Researches from the Polytechnic University of Valencia have developed a second generation implant for nerve repair medicine based on biohybrid materials that mimic the nerve structure, to repair the nerve recovering its lost continuity and functionality.
The neurocable can be constituted of cylindrical elementary modules made of a degradable biocompatible mixing material with one or more microfilament bundles (parallel or ramified) in the lumen. The microfilaments hold the elemental modules together enabling the cylindrical structure to reach up to 90 cm. These microfilaments serve as a support structure for cell adhesion and axonal growth, and they are held in parallel thanks to a cylindrical fixation and suture structure, which is used both for fixing the microfilaments and for the surgical suture of the device to the nerve.
Neurocables also allow the seeding and growth of helper cells inside the neurocable, generating a similar environment to healthy nerve, which could promote axon growth and general nerve repair. This invention can have multiple bundles with a polymeric sheath and can be adapted to include bifurcations, ramifications, an elastomeric sheath for extracorporeal  applications or a biological fluid pumping system, among others.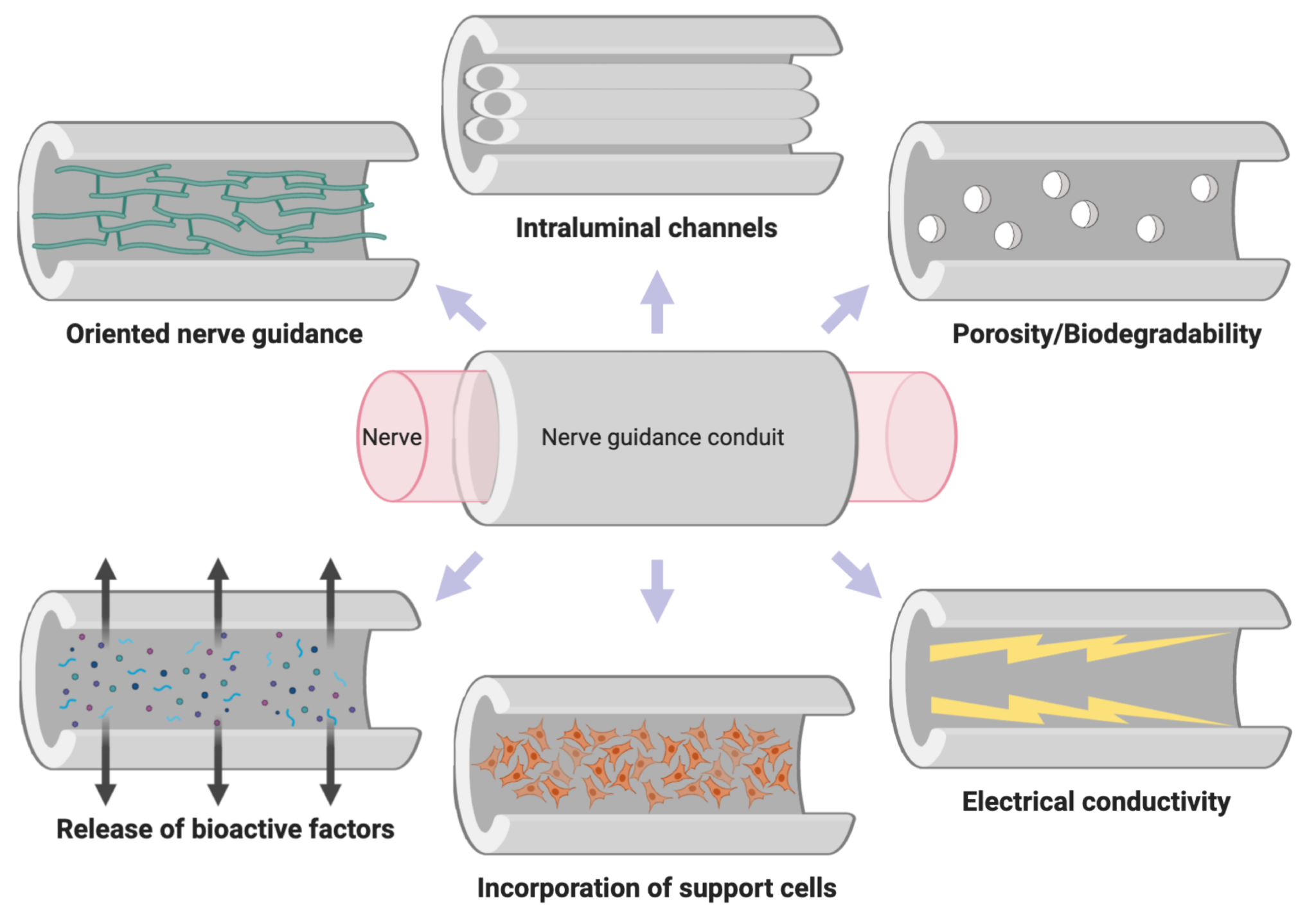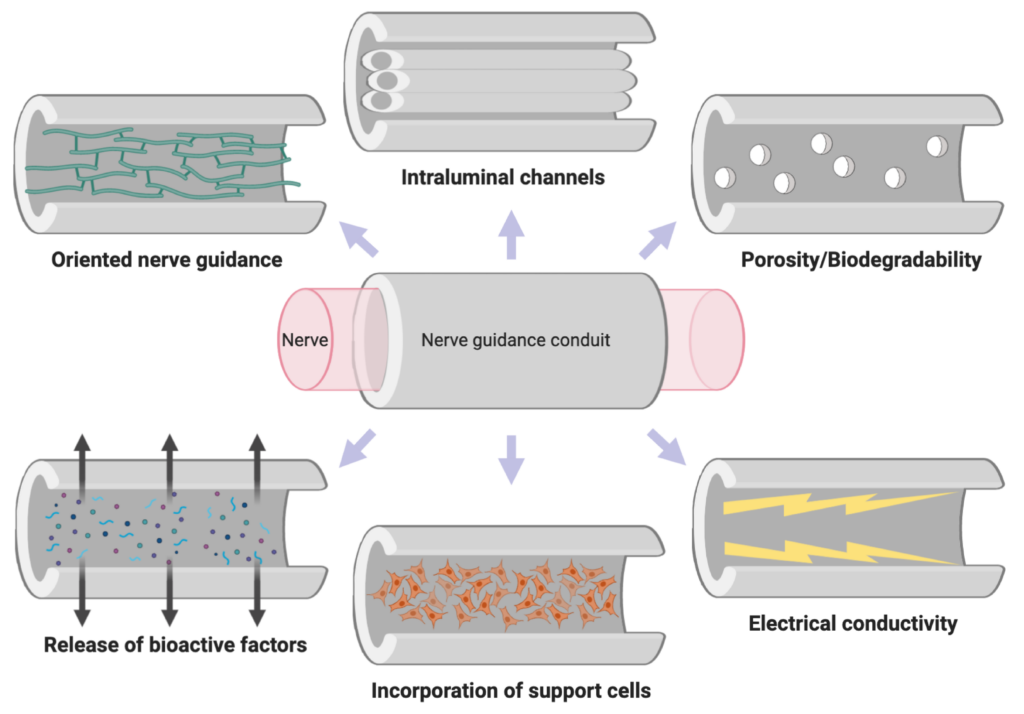 The technology has been tested both in vivo and in vitro proving the axonal microfiber directed growth and the achievement of nerve repair with lengths widely superior to other methods. The next steps of this study will be to continue with ongoing the preclinical phase assays including further experimentation with in vivo models.
The represented institution is looking for a collaboration that leads to commercial exploitation of the presented invention.
Institution: Universitat Politècnica de València
TRL: 5
Protection status: Patent application
Contact: Noelia Mas / noelia@viromii.com